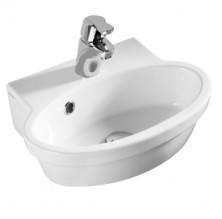 Wash basin Nau
106340 Price: 121,30 €
Require your discount…
Seria: Nau
Weight kg: 9,3 kg
Quality porcelain wash basin.
Google+
Agents
We prefer personal approach.
If you are interested in this product please call us and we'll be happy to help!
Contact us
Zoran Milić +386 41 684 696

You can also contact us via e-mail!
E-mail:info@e-ceramica.com



We are here to serve all your needs!